Child Welfare Social Worker 1
Multiple Locations
This position is designed for individuals with a social work license from the state of Idaho, but who have no...
Read More
Full Time

Placement Worker
Multiple Locations
The College of Professional Programs and the Family Resource Training Center at Eastern Washington University invites applications for six full-time...
Read More
Full Time

Program Assistant - FRTC Office
Coeur d'Alene, Idaho
Under general supervision, this position will provide specialized clerical support for the FRTC; the specialized clerical tasks require knowledge and...
Read More
Full Time
If you're looking for Child Welfare or Social Worker career opportunities and have questions, contact our Recruitment Coordinator for more details!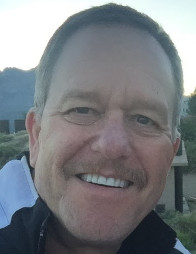 Rob Braniff
208-659-4202
I bring to the Idaho Child Welfare Recruitment Coordinator position 18 years of child welfare experience for the state of Idaho. These years include working as a child welfare Safety Assessor, Supervisor and 12 years as a Child Welfare Chief for the state of Idaho. As a recruitment coordinator I can integrate my years of child welfare experience in assisting individuals interested in a child welfare career in Idaho by coming along side to answer questions regarding child welfare work and assisting in the hiring process.
Contact